Tac Quick Thai Kitchen
1011 W Irving Park Rd., Chicago, IL 60613
Order now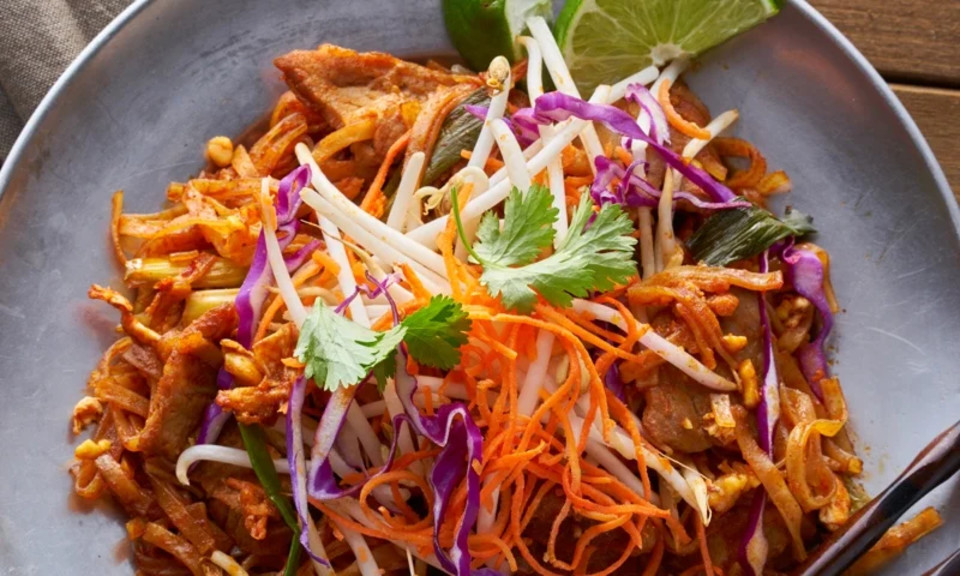 Samantha
I had neau nam tok, lad nar empire and mango sticky rice. This is my first time ordering from here whenever I order from a new Thai place, I dont tell them how spicy I would like it because I want to see how they make it first I prefer spicy but everything I got was so fresh and delicious.. Its sooooo good! ..... The only issue I have is that the mango sticky rice was garnished with sesame seeds and I cant eat those because of a gi disease.. So I picked them off the best I could And ate it anyway... If I die later from sesame seeds, at least Ill die happy because this food was so good... The next time I order I will ask them to make more spicy..
Lisa
Yummy!

I want to apologize to the delivery man (if there is a way to pass on this message) for my barking dog. She is a cupcake but there's no way to know that from her bark. I'm so sorry I didn't give a head's up about a dog, or offer to pick up the food from the lobby.

Thanks for taking care of us! and great food!
Kevin
Food was exceptional. Some of the best Thai I've had in years. Will absolutely go back. Only issue is the disconnect between the GH app pick up time and the actual time it was ready. Food sat at restaurant for 20 minutes before I picked it up, as the app pickup time was way late.
Johnathan
Incredible food as always! The attention to detail and generosity of portion is pretty good bang for your buck. Finally made it to the new location and was kinda bummed that I ordered takeout. Pretty much all of their good draft beers were $4. Ah well, next time.
Michael
Regular menu items are delicious, but secret menu is where this restaurant outshines many others. Only thing to keep in mind is that secret menu items are modest size by delivery standards, so if you are feeding a crowd, you may need one more than you thought.
Thor
Absolutely the best Thai place ever. Delivery was half the estimated time. Also, the menu is fun and different.
Molly
Taq quick is some of the best Thai food in Chicago! I am so happy it is close by.
Matthew
Food came extremely fast, and was extremely delicious. Cant go wrong.
Eric
Amazing food oh my god
About us
Asian, Dinner, Lunch Specials, Thai
Today

Delivery: 11:40 AM - 9:10 PM

Takeout: 11:30 AM - 9:10 PM

Delivery

Monday:

11:40 AM - 9:10 PM

Tuesday:

11:40 AM - 9:10 PM

Wednesday:

11:40 AM - 9:10 PM

Thursday:

11:40 AM - 9:10 PM

Friday:

11:40 AM - 9:10 PM

Saturday:

11:40 AM - 9:10 PM

Sunday:

11:40 AM - 8:50 PM

Takeout

Monday:

11:30 AM - 9:10 PM

Tuesday:

11:30 AM - 9:10 PM

Wednesday:

11:30 AM - 9:10 PM

Thursday:

11:30 AM - 9:10 PM

Friday:

11:30 AM - 9:10 PM

Saturday:

11:30 AM - 9:10 PM

Sunday:

11:30 AM - 8:50 PM